A bride-to-be's Russian roots and a gorgeous Omi Gems alexandrite set the stage for the 2013 MJSA Online Design Challenge. This year the Design Challenge was centered around our 3.18 carat cushion alexandrite. MJSA supplied nine designers with a fictional scenario, presented here, about a client who would like them to design her engagement ring and wedding band around the unique gemstone.
Now it's time to vote for your favorite design by visiting the MJSA website! The winner of the 2013 MJSA Journal Russian Doll Design Challenge will be announced in the December print edition of MJSA Journal. Voting is open through October 31st, 2013 and we have highlighted the inspirational stone and final nine designs below: 
3.18 carat Cushion Natural Alexandrite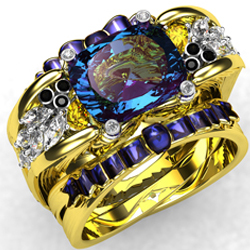 Alexandra Hart
Malak Atut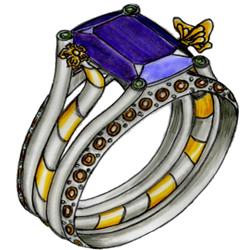 Pierre-Yves Paquette
Zoltan David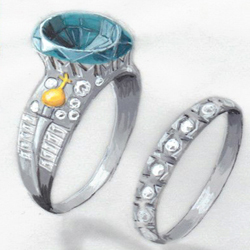 Boris Goynatsky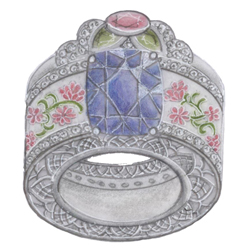 Vijayshree Sovani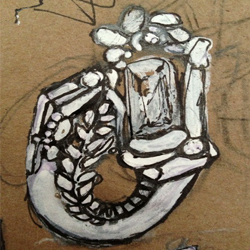 Brooke Kanani Kahlealani Sachs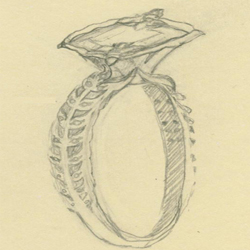 Jennifer Dawes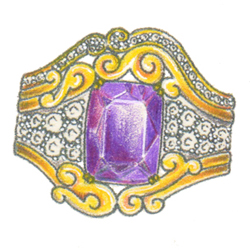 Timothy Green
Vote for your favorite and stay tuned for next year's Design Challenge featuring a new Omi Gem!