As the year winds down, most of us involved with colored gemstones look ahead to our annual return to the Sonoran Desert city of Tucson, Arizona in early February. This vibrant city hosts people from across the globe on their pilgrimage to play a part in the colored gemstone trade. For those of us who attend the AGTA GemFair each year, we look forward to seeing familiar faces and meeting new people who have discovered their passion for color. If you haven't visited Tucson at this time of year before, here are five reasons why you should:
#5 – It is Sunny and Warm in February!
For most people, this time of year is the apex of winter. Whether you have been enduring snow and ice on the plains or constant rain in the Northwest, you could really use a break from it all. WIth rare exception, you can count on sunny skies and warm days in the desert. Enjoy the opportunity to play a round of golf or just soak in the sun while you eat lunch outdoors. It is a great way to recharge your batteries in the middle of winter.
#4 – Ethical dealers
You might be hesitant to do business at a show you have never attended before, but you can be assured that at the AGTA show each and every exhibitor has been vetted for you. Only AGTA members can exhibit at GemFair in the friendly confines of the Tucson Convention Center. What this means to you is that these dealers are bound to a strict set of rules including full disclosure of treatments and demonstrated ethical business practices. And if by chance you do have an issue with a transaction, the AGTA will be there for you to help mediate any concerns to a satisfactory resolution. This peace of mind is a key reason for many buyers to shop only with AGTA members.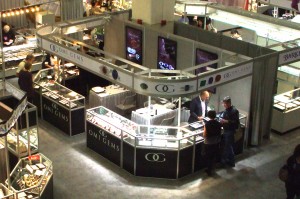 #3 – The Tents
The AGTA GemFair is located in the air conditioned, secure Tucson Convention Center, but at the same time there are up to 30 other shows going on throughout the city. Many of these shows are located in white tents on otherwise vacant lots. Inside these tents are vendors from all over the world selling a wide variety of products including rough, gemstones, minerals, crystals, fossils and so much more. It is not uncommon to see full-size dinosaur fossils and huge geodes right next to each other. It is worth one day of your time to hop on the shuttles and explore this bevy of shows around the city – it truly is part of the Tucson experience.
#2 – It is Beneficial to your Business
As margins continue to shrink in the ultra-competitive diamond world, and a younger group of consumers emerges looking for something more interesting, you owe it to the future of your business to explore the opportunities afforded to you in colored gemstones. This is one category in retail where margins are strong and unaffected by the more commoditized diamond market. The AGTA GemFair offers a range of vendors in all price points – there truly is something for everyone under this roof. Take the chance to learn about gemstones you may have never seen before and current market conditions affecting certain segments of the industry. Many opportunities will present themselves as a way to enhance or change the way you do business. The energy is contagious.
#1 – Colored Gemstones
Tucson is the center of the colored gemstone universe for this week every year. Miners and cutters come to market with their newest finds and latest production. You owe it to yourself and your client's to be on site where all of this activity is happening. You will be able to see in real time what others are buying and selling. You may come across product that will be appreciated by your clients based on the color, quality or price. We expect that anyone coming to Tucson for the first time will be inspired by all that the colored gemstone world has to offer. We never get tired of walking these aisles and seeing what treasures the earth has yielded in the last year.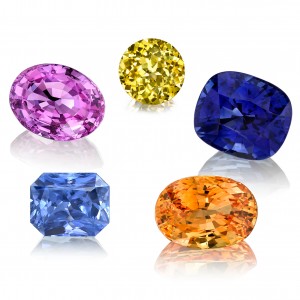 Omi Gems has been a part of the AGTA GemFair Tucson for over 30 years. It is a market established on trust and quality. We hope that you take advantage of the opportunity to come see us in Tucson in 2018 – you will find us in the front row in booth 401.