Omi Gems is honored to sponsor the 6th annual MJSA Online Design Challenge. Each year nine designers from around the world are invited by MJSA to participate in this exciting online-only competition. Last year participants were asked to create a special gift around a padparadscha sapphire in "A Mother's Love" Design Challenge. Jessica Neiwert of Seattle rendered the winning entry as seen here.
This year's Design Challenge is centered around a natural, 4.59-carat cushion purple sapphire from Omi Gems. MJSA has supplied nine designers with a fictional scenario, presented below, about a father wanting to surprise his graduating daughter with a special gift before sending her out to conquer the world. Every month from January through September, MJSA will feature the designs of one of the participating designers. Then, in October, you will have the chance to vote on the MJSA website for your favorite.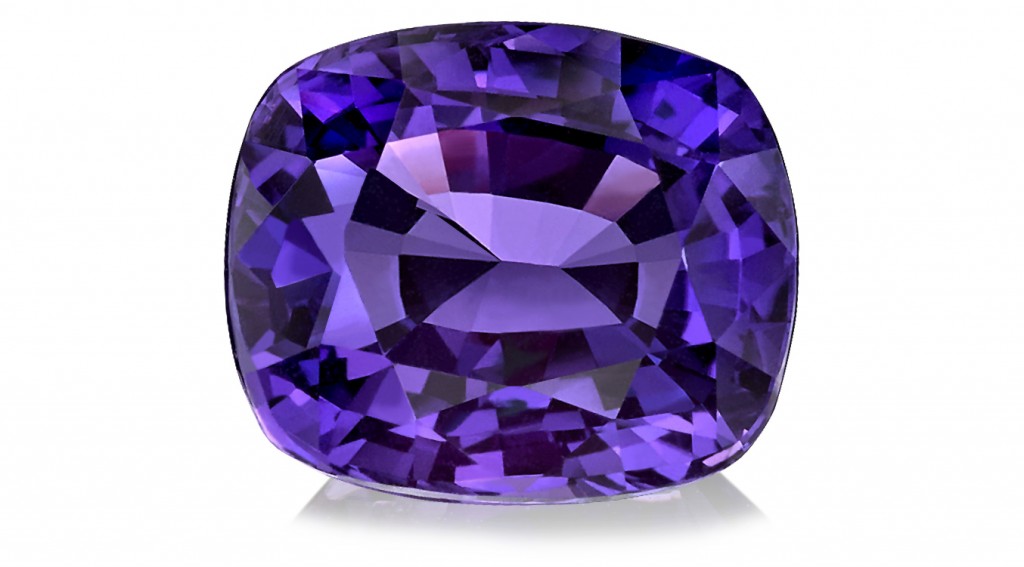 Growing up in a small town outside of Ames, Iowa, Abigail Redding had always longed to see the world. And now she was finally going to get her chance. In just a few weeks, she would be graduating from college with dual degrees in geology and physics. At the top of her class, she'd been recruited by a large, international environmental consulting company for a job that would have her traveling the world. She would be leaving to start her new job just a few days after graduation and she couldn't wait.
While she was excited to see the world, she was worried about the family she was leaving behind. After her mother passed away from cancer when she was 11, Abby had tried her best to fill her shoes, taking care of two younger brothers, watching over her father, and tending to their small home. At first she was hesitant to leave (who would teach her brothers how to dance before their proms or make sure her father stuck to his low-salt diet?), but her father had insisted she grab this opportunity. She had already sacrificed enough, he had said, giving up the chance to study at an ivy league university and instead opting to live at home while attending the local state school so she could continue taking care of her family. She had earned it—and now, he said, it was her time.
James wanted to give his daughter something special, both to celebrate her accomplishment and to thank her for everything she had done for her family over the years. He also knew Abby was hesitant about leaving so he wanted her to have something she could always keep with her to remind her of her home and family—no matter how far away she might be.
Money was tight for James as a single parent, but he had some jewelry that his late wife had inherited from her grandmother, and he knew his wife would want their daughter to have it. Among the few pieces was an antique brooch featuring a large sapphire, and it was purple—his daughter's favorite color. He realized the piece wasn't right for his daughter—its ornate, old-fashioned design was much too busy for Abby, whose tastes ran more clean and simple. But he thought a jeweler could remove the stone and use it to create a special piece more in line with his daughter's minimal, modern style.
Your mission is to design a special piece of jewelry for Abby with this purple sapphire, using any materials you see fit. The cost of additional materials and labor cannot exceed a budget of $3,000.
Sign up for the Omi Gems E-newsletter to receive updates on the MJSA Online Design Challenge!