Congratulations to Jessica Neiwert of Seattle, the winner of MJSA Online's 2014 A Mother's Love Design Challenge!
This year MJSA challenged nine designers to design a special 70th birthday gift for fictional character, Amelia Andrews, featuring a 4.49 carat oval padparadscha sapphire, sourced from Omi Gems.
The nine participating designers created pieces to fit Amelia's lifestyle and personality, and each month throughout 2014 a different designers vision was posted, along with the story behind it.
In October, when all nine designers were represented online, MJSA asked readers and viewers to vote for their favorite design, and Jessica Neiwert took home the win!
Jessica's 18K rose gold ring design took inspiration from the color scheme of a sunset. She surrounded the center oval padparadscha with pear-shaped peach sapphires and colorless diamonds. The Gothic archways which enclose the courtyard of Amelia's favorite museum helped to inspire the structure of the ring itself, reflecting the tribute to all the support Amelia provided to others throughout her 70 years. Sea foam green tourmalines subtly set beneath the under gallery are an ode to the green flash in a sunset.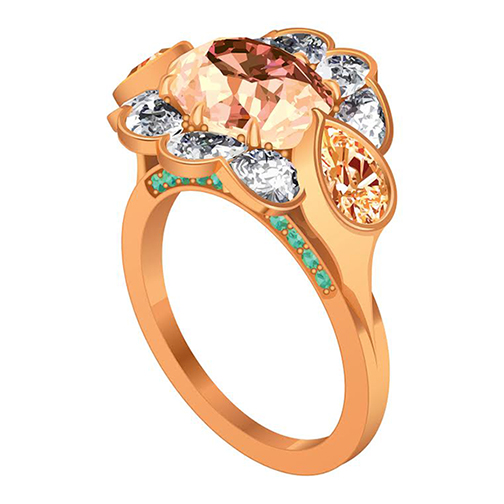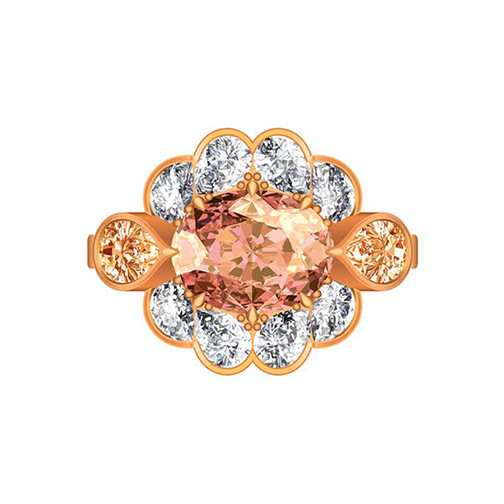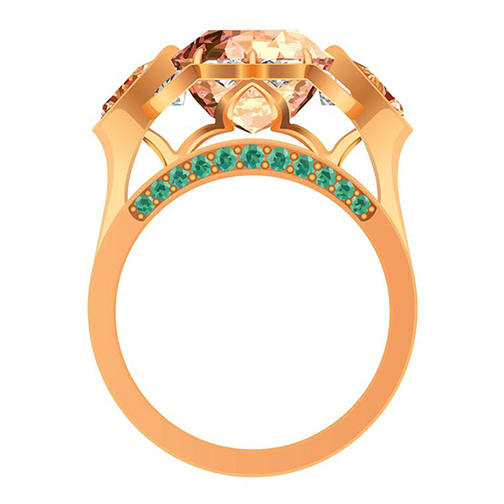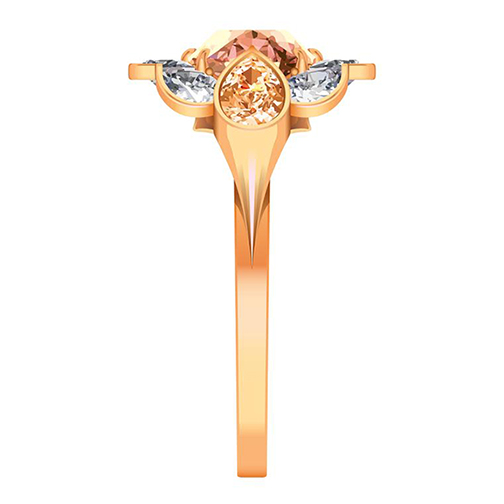 Stay tuned for the 2015 Online Design Challenge and a new stone from Omi Gems!