by Omi Nagpal
President, Omi Gems
All of the planning my dedicated team (Omi's Homies) has done throughout the year comes down to five days at the AGTA show in Las Vegas. We work very hard to bring you the finest quality gemstones available. It was so wonderful to visit with customers I hadn't seen for a few years, as well as those of you that I speak with frequently. It is an honor to have you stop by our booth and spend time with us.
I appreciate that the AGTA GemFair opens one day earlier than the main JCK show. This allows both retailers and designer exhibitors the chance to shop for their gems before JCK starts. This year I noticed a majority of our traffic was from customers with specific needs; either searching for replacement gems, working on a new collection, or searching for a special stone for a unique client. Everyone seemed very focused on his or her gemstone needs, and many came armed with their list of stones!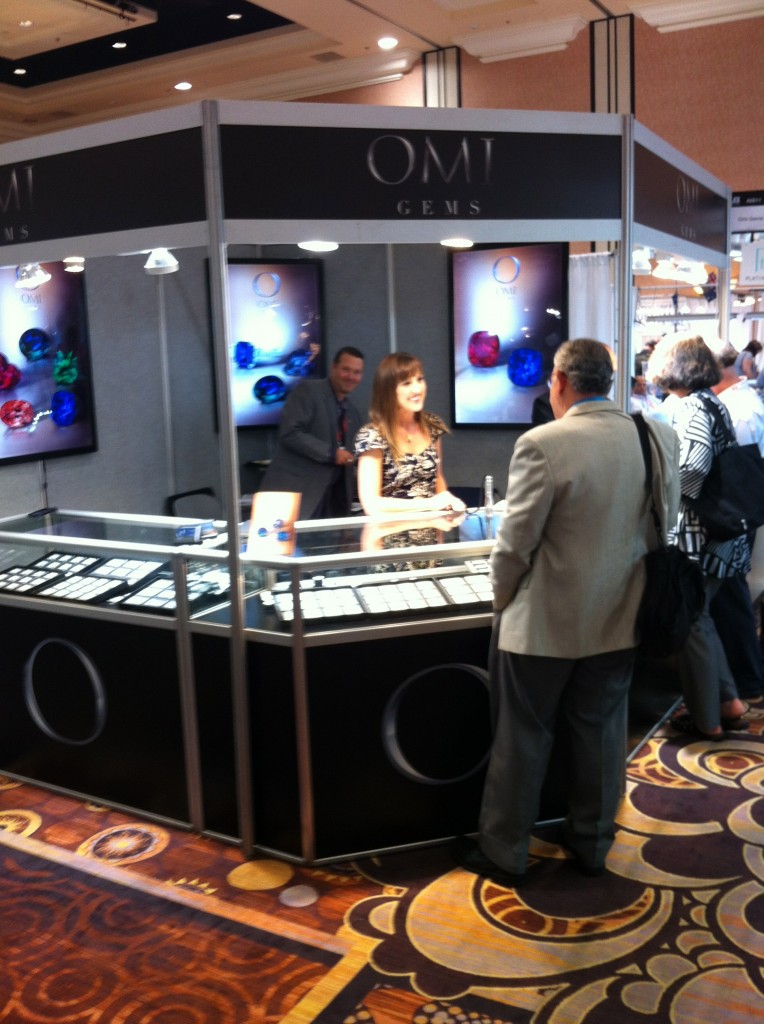 The first day of AGTA saw steady traffic.
I would say that compared to last year, the 2013 show brought us an increased volume of sales. It was nice to see more individual sales with both new and established customers. I was happy to see that the overall attitude on the show floor was very positive and upbeat. I enjoyed being part of the positive energy, and was pleased to see people investing more in loose gems.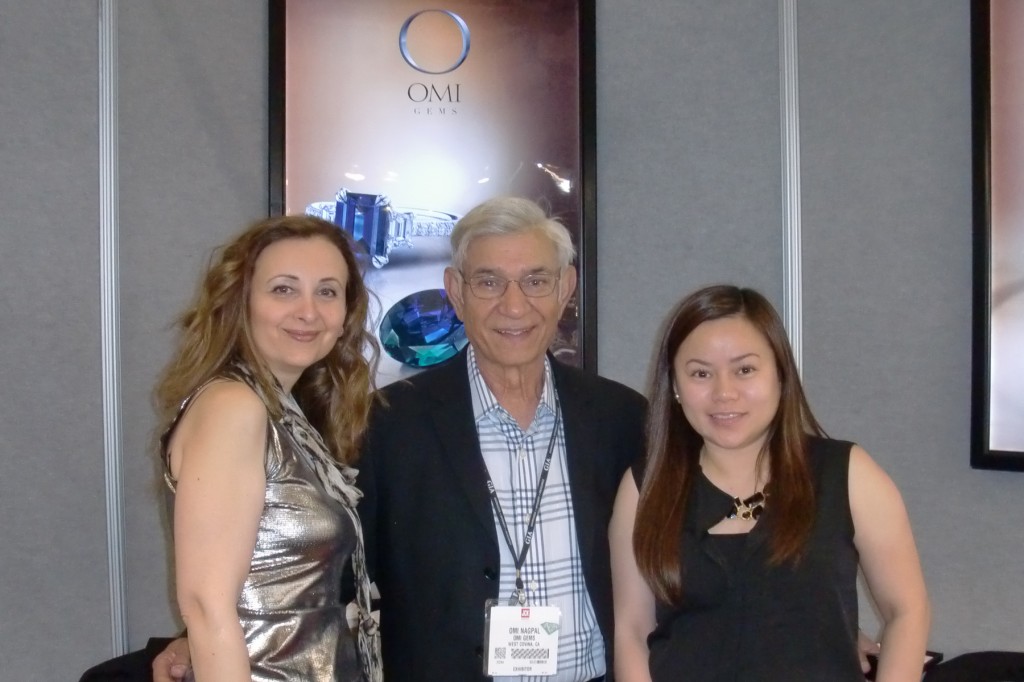 With two of my "homies", Sally our Gemstone Manager, and Grace, our Controller.
Our best sellers for 2013 were rare alexandrites and classic sapphires. We have one of the largest inventories of loose alexandrite. This rare, natural color-changing stone always drives a great amount of traffic due to its extreme rarity. Sapphire was also popular with many sales of singles and matched pairs. I saw some action on rubies, which leads me to believe that a very bright and passionate color is going to be popular in 2014! I look forward to seeing you all in Tucson this coming February!