by Nicolette Kovacevich, G.G.
Manager of Fine Jewelry, Omi Privé
May marks my favorite – and on some days, my most stressful – time of the year: JCK!  This trade show encompasses all of my energy and focus during the spring. I love jewelry, and trade shows epitomize this. However, I understand that for buyers, JCK can be a bit hectic and overwhelming, especially without necessary groundwork.
In preparing for this buying opportunity, it is imperative to understand today's market. Many stores have a niche clientele that they may not be aware of – the clients that seek distinctive and unique looks that cannot be ordered from a repeatable production line.  The majority of times, these clients are satisfied by color.
Jewelry is an emotional purchase. Color evokes emotion. Stocking pieces of colored gemstone jewelry is vital. There will be a customer that comes in desiring "something different" than the standard diamond ring each of her friends have.  Recognizing the right piece of colored gemstone jewelry to put in front of this customer – and having it accessible at the moment – is crucial.
There are certain "color essentials" of gemstone jewelry that ideally highlight every retailer's on-hand Inventory.  I have compiled a short list of these staple pieces.  As we gear up and review past and existing Inventories in preparation for June, these are the "must haves" for every JCK shopping list!
1. Stud Earrings

Omi Privé platinum stud earrings featuring sapphire, ruby, or emerald centers are top sellers. The French pavé-set diamond halos highlight colored stones, proving them formal enough for evenings, yet unfussy for everyday wear.
2. Versatile Colored Gemstone Ring

From the client seeking a sapphire engagement or promise ring to the female customer desiring an effortless right-hand ring, Omi Privé's "Signature 1" style features a timeless pavé halo framing a round gem. This ring grows with any wearer, and its design will never tire.
3. The Three-Stone Ring
Classic in its simplicity, a three-stone ring appeals to a multitude of generations. Omi Privé designs with the center stone, or all three stones, as colored gems attract even the most critical eye.
4. The Big, Colorful Cocktail Ring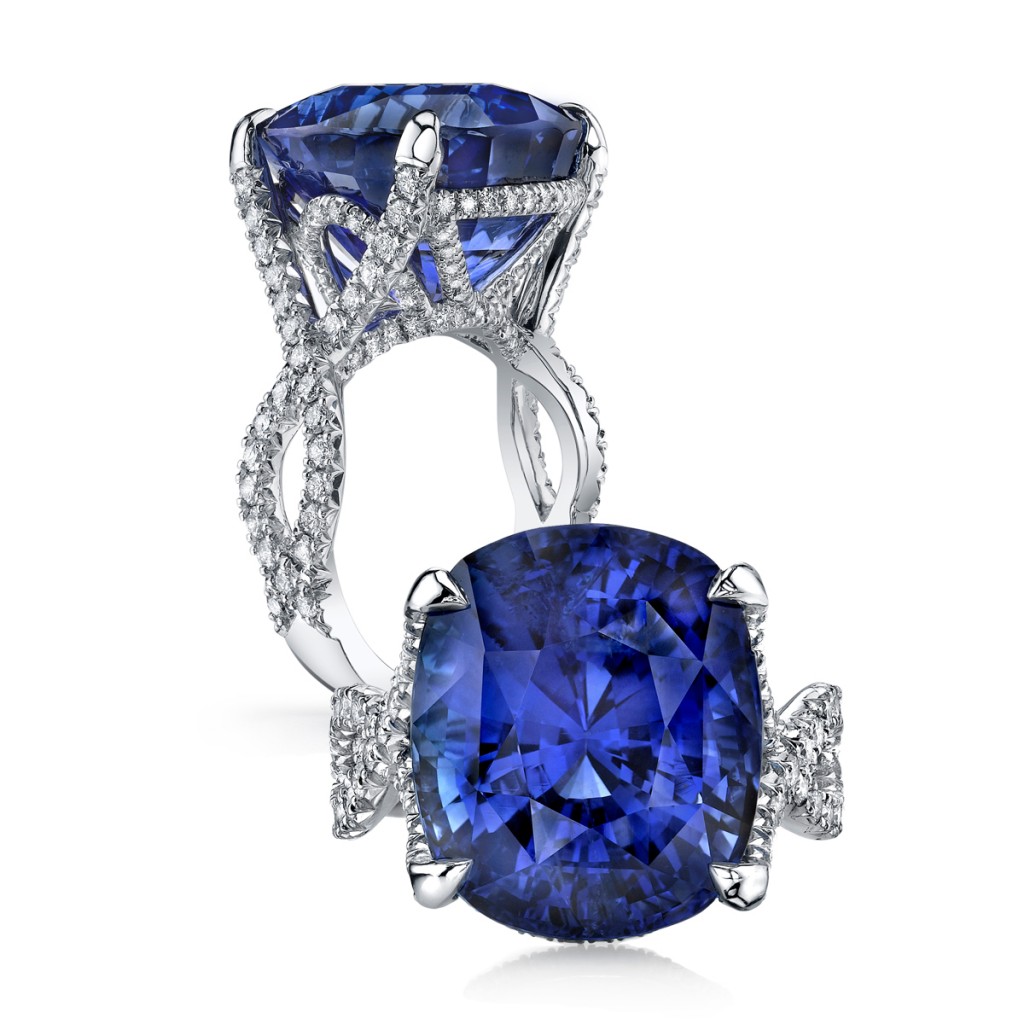 At least one colored gemstone statement ring is a staple in any woman's – and thus, store's – jewelry collection.
5. Pieces Featuring the Pantone Color of the Year
It is fundamental to appeal to current trends, including the earmarked "color of the year." This year's color, Emerald, invokes feelings of well-being, growth, and balance.
6. A "Princess Diana" Sapphire Ring

 While 18 carat sapphire rings do not fall within every consumer's resources, many today have their wishes fulfilled with a smaller version of this sapphire and diamond design. Omi Privé's RC1220-SAOV is the perfect choice.
7. A Unique, One-of-a-Kind Gemstone Piece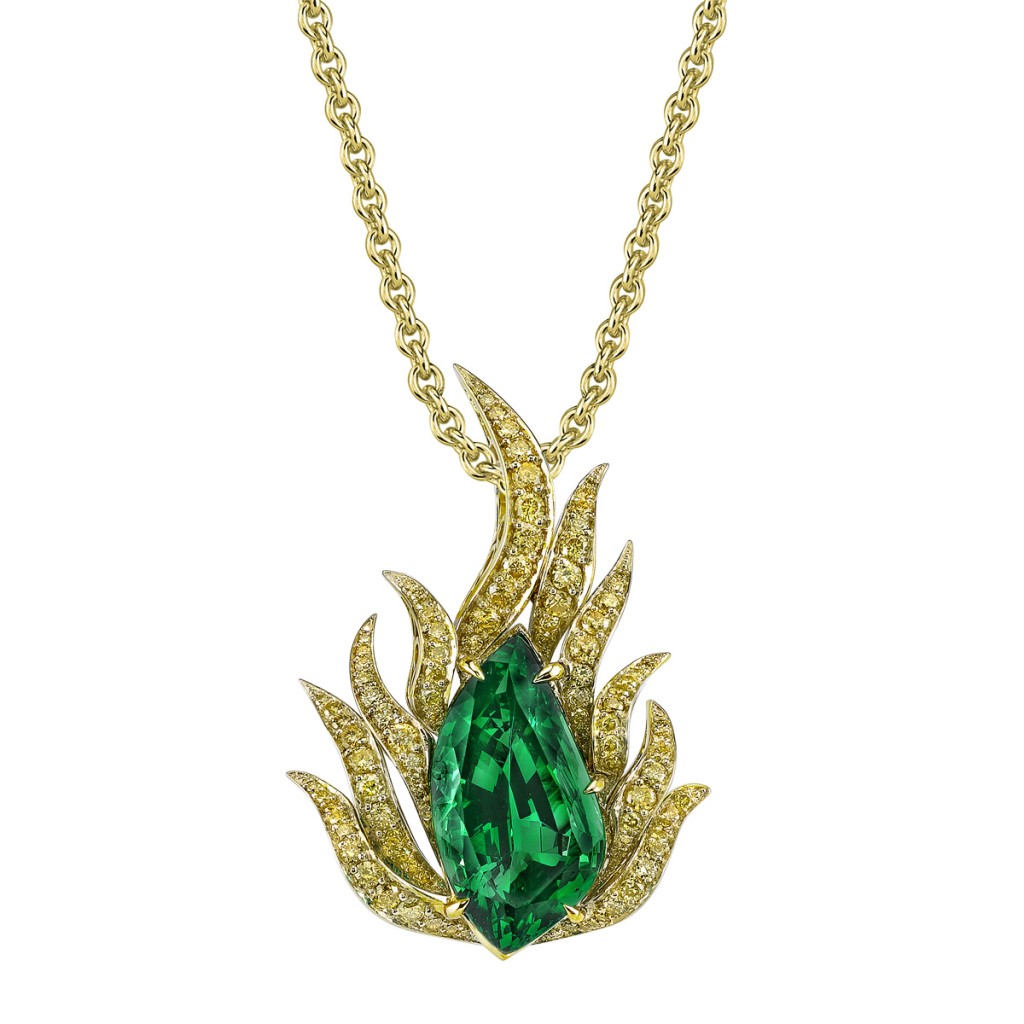 Displaying at least one vibrant, showstopper piece of jewelry will grab attention, gain exposure, and appeal to higher clientele. A recent tip from INSTORE wisely affirms, "Always show big to sell big!"
Keep your shopping list online with JCK's Marketplace! Browse all of your favorite Omi Privé designs, and save them to your "favorites" for easy reference on the show floor from your smart phone! View the complete colorful collection of Omi Privé in person at JCK's Prestige Promenade, Salon 37.