Platinum Guild International annually hosts the Platinum Innovation Awards, enticing JCK show exhibitors to enter their most innovative platinum bridal and fashion designs. Omi Privé is honored to take part in the fourth annual Platinum Innovation Awards in 2013. We have submitted three of our latest platinum designs, and all voting will take place on Friday, May 31st and Saturday, June 1st during JCK Las Vegas! View the intricate workmanship of Omi Privé, and vote for your favorite platinum pieces at Prestige Promenade, Salon 37. We look forward to seeing you!
Below are Omi Privé's three incomparable platinum design entries for 2013: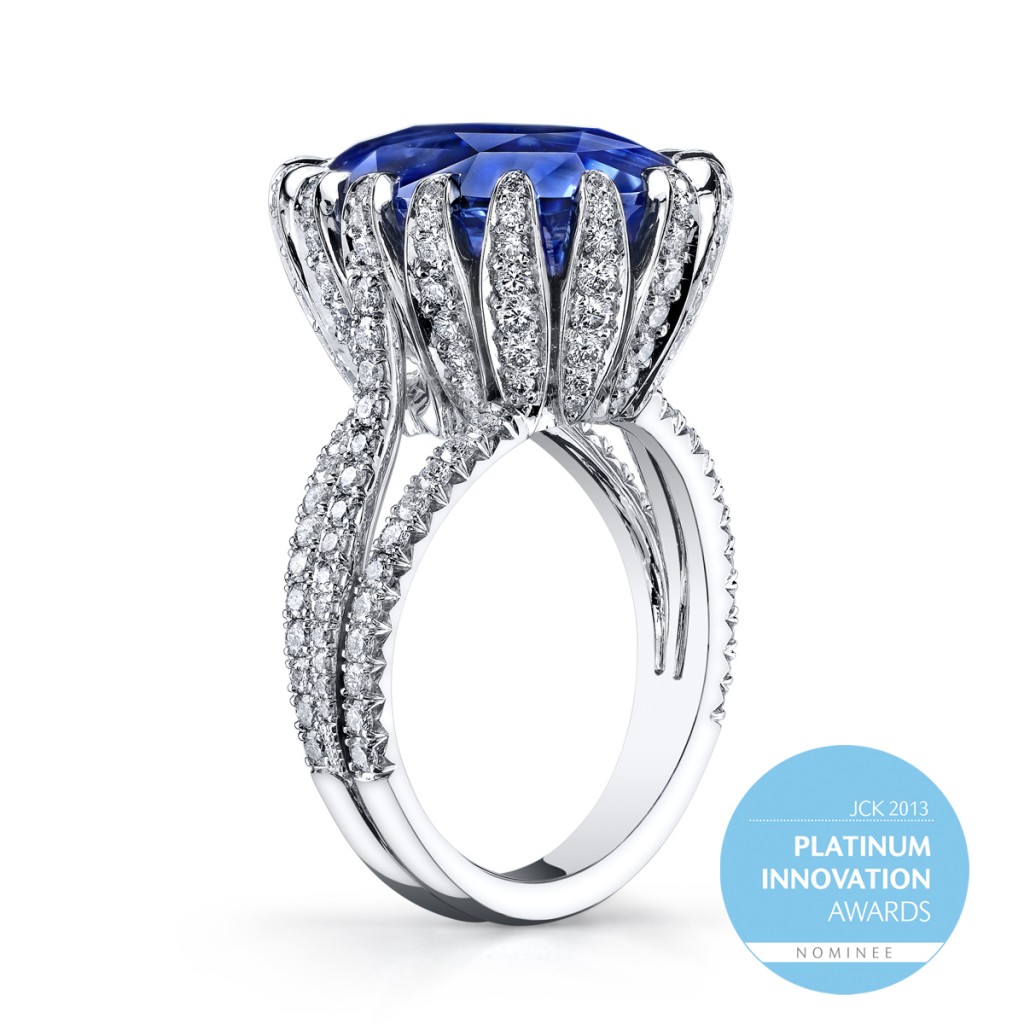 "Platinum Red Carpet Jewelry" – This unheated 17.70 carat Ceylon sapphire is magnificently held by 16 diamond pavé-set platinum prongs that merge perfectly into the triple split shank.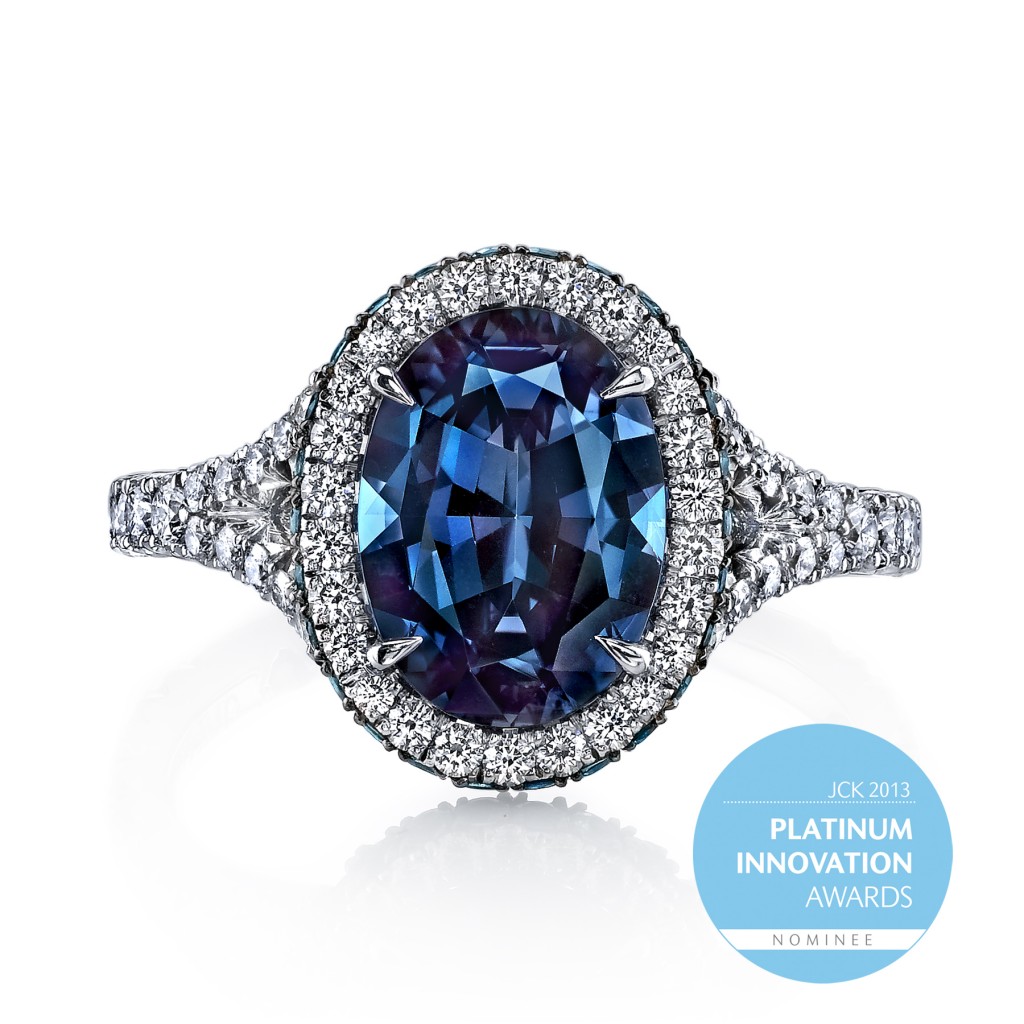 "Platinum and Colored Gemstone Jewelry" – The pure white metal color of this stunning platinum setting flawlessly allows the 2.69 natural color-change alexandrite center to reveal its striking hues!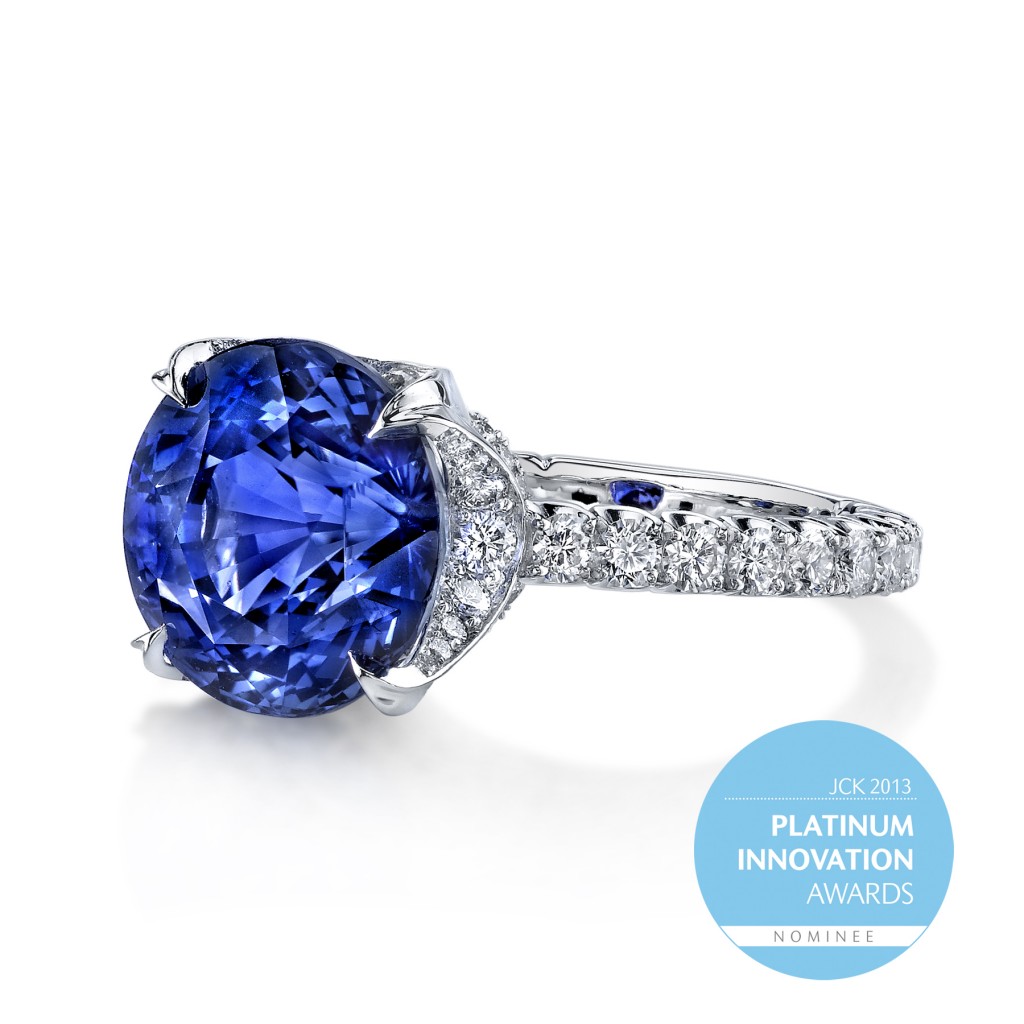 "Platinum Engagement Ring" – This Omi Privé ring ingeniously features round brilliant diamonds intricately set along the inner borders of the center prongs, impeccably highlighting the 8.61 carat round violet-blue sapphire center!
Follow these simple steps to vote in the Platinum Innovation Awards! All votes must be submitted from JCK. Visit us in Prestige Promenade, Salon 37 to acquire the necessary codes:
STEP 1: Visit Omi Privé at JCK's Prestige Promenade, Salon 37.
STEP 2: Locate the PT code (i.e. PT01) next to the blue logo of your favorite designs featured above.
STEP 3: Using your mobile device, send a text with the PT code (i.e. PT01) to number 30364.
STEP 4: Find your other two Omi Privé favorite designs, and repeat steps 1 and 2!
Look for these plaques in our cases at Prestige Promenade to retrieve voting codes!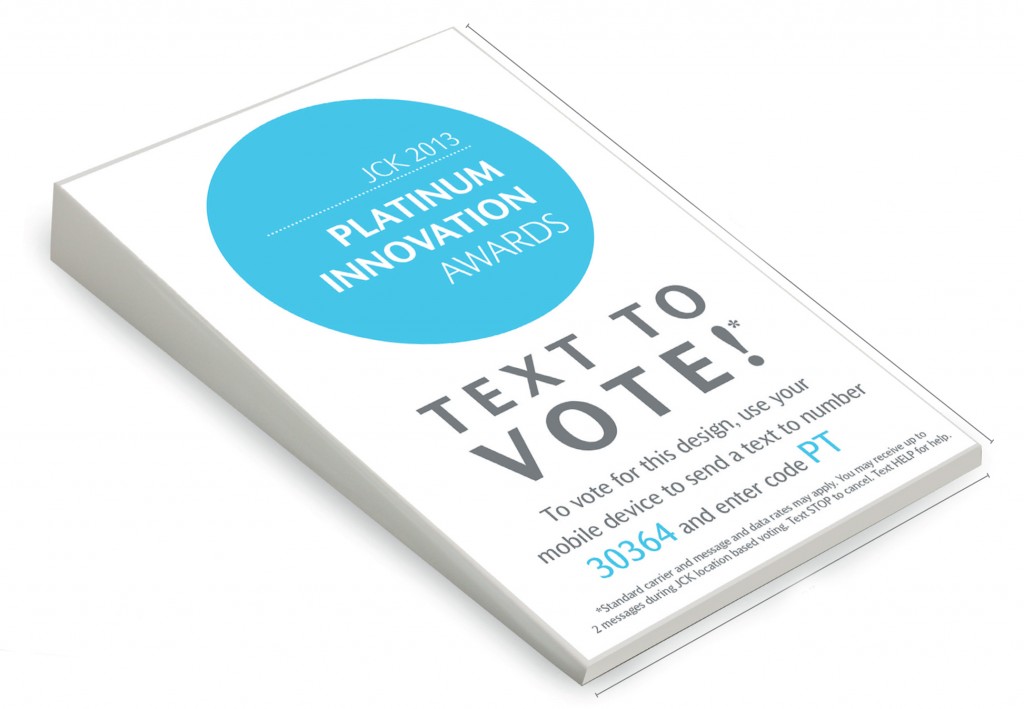 Platinum Guild International is a worldwide marketing organization dedicated to creating, expanding and strengthening consumer and trade markets for platinum jewelry. Through various programs offered, such as the Platinum Innovation Awards, they nurture and promote the consumer desire for platinum jewelry.