Monthly Archives: April 2013
Omi Privé Also Named Grand Prize Winner of
First W Magazine Readers' Choice Award
(Los Angeles, CA—April 2013) Omi Privé's tsavorite and diamond platinum ring design has been named the "Best Platinum over $10,000" in the Sixth Annual JCK Jewelers' Choice Awards. Hailed as the industry's highest honor, the Jewelers' Choice Awards, presented by JCK Magazine, honor excellence in jewelry design and craftsmanship in a variety of categories. Voting is held online through JCK's web site, where all retail jewelers cast votes for their favorites over a three-month duration. Omi Privé's pink sapphire and diamond 3-stone rose gold ring was also recognized as a finalist in the category of "Best Bridal $5,001-$10,000."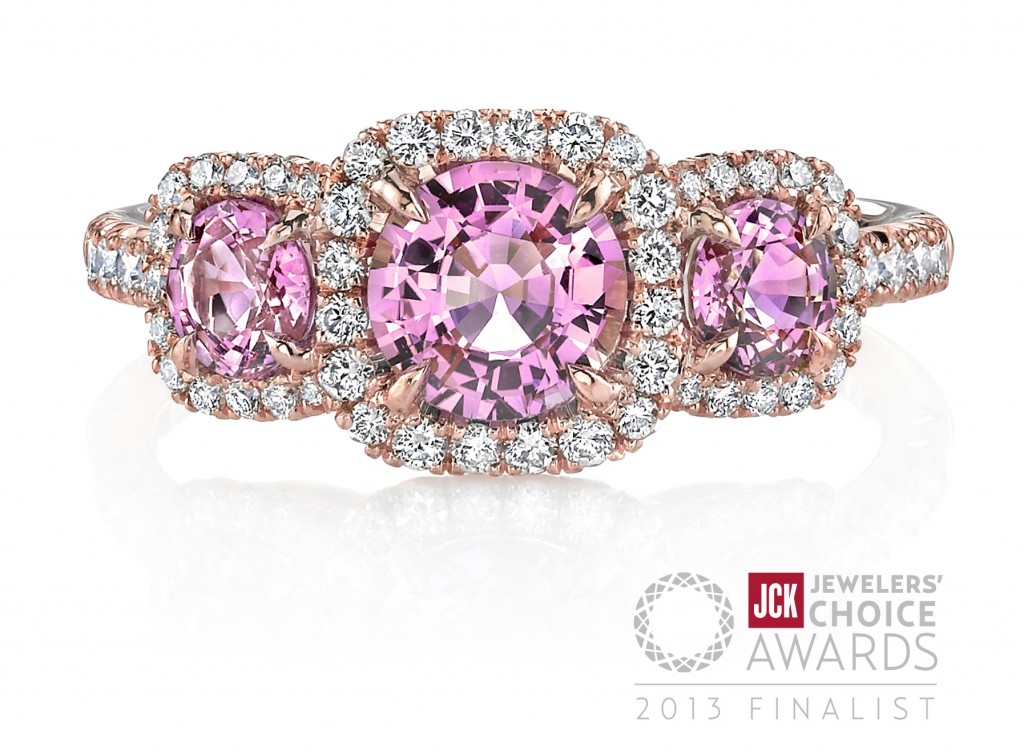 The winning tsavorite ring is handcrafted in platinum, and was designed specifically for the center 7.10 carat cushion-cut tsavorite garnet. It is accented with 0.85 carats of brilliant round diamonds. Niveet Nagpal, head designer and President of Omi Privé, describes the gemstone as the inspiration for the piece, "This tsavorite emanates a multitude of hues like few garnets we have seen.  It is rare in size, color and brilliance. We sought to create a ring design as unique as its mint-green color, but that would not overshadow the rarity and beauty of the stone itself."
This year also marks the start of a unique consumer award that was organized to honor Jewelers' Choice finalists. After voting concluded for the Jewelers' Choice Awards, JCK submitted the top 10 "jewelers' favorites" to W Magazine for further participation in the W Magazine Readers' Choice Award. W Magazine readers voted, and selected Omi Privé's platinum tsavorite ring as the winner.
"It is an honor that the 7.10 carat tsavorite ring has been acclaimed amongst our industry's top jewelers. We were especially humbled when it was also chosen by the readers of W Magazine. We are thrilled that this rare gemstone can now be showcased as an Omi Privé winner!" remarks Nagpal.
The Omi Privé fine jewelry collection can be viewed online at www.omiprive.com or in person at JCK's Prestige Promenade Salon 37! Please call us at 877.OMI.GEMS to schedule your personal appointment time.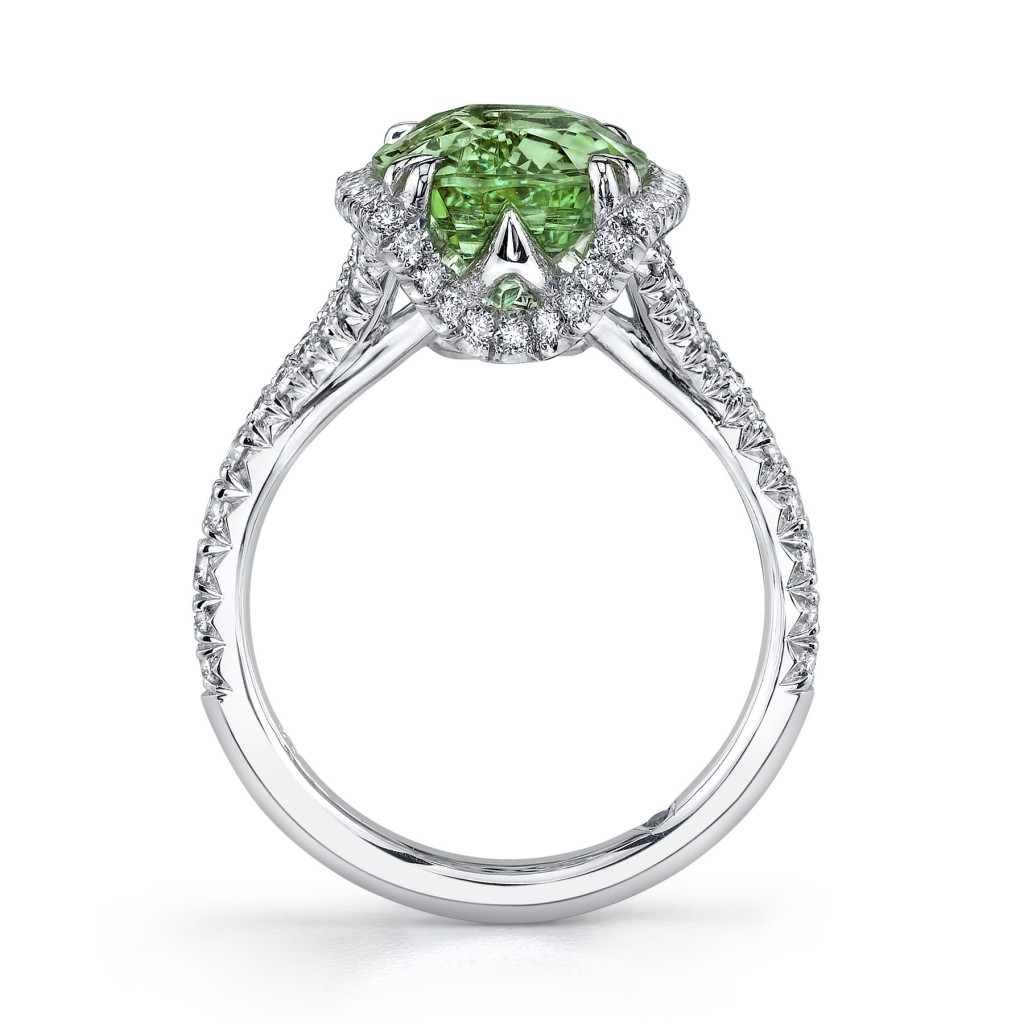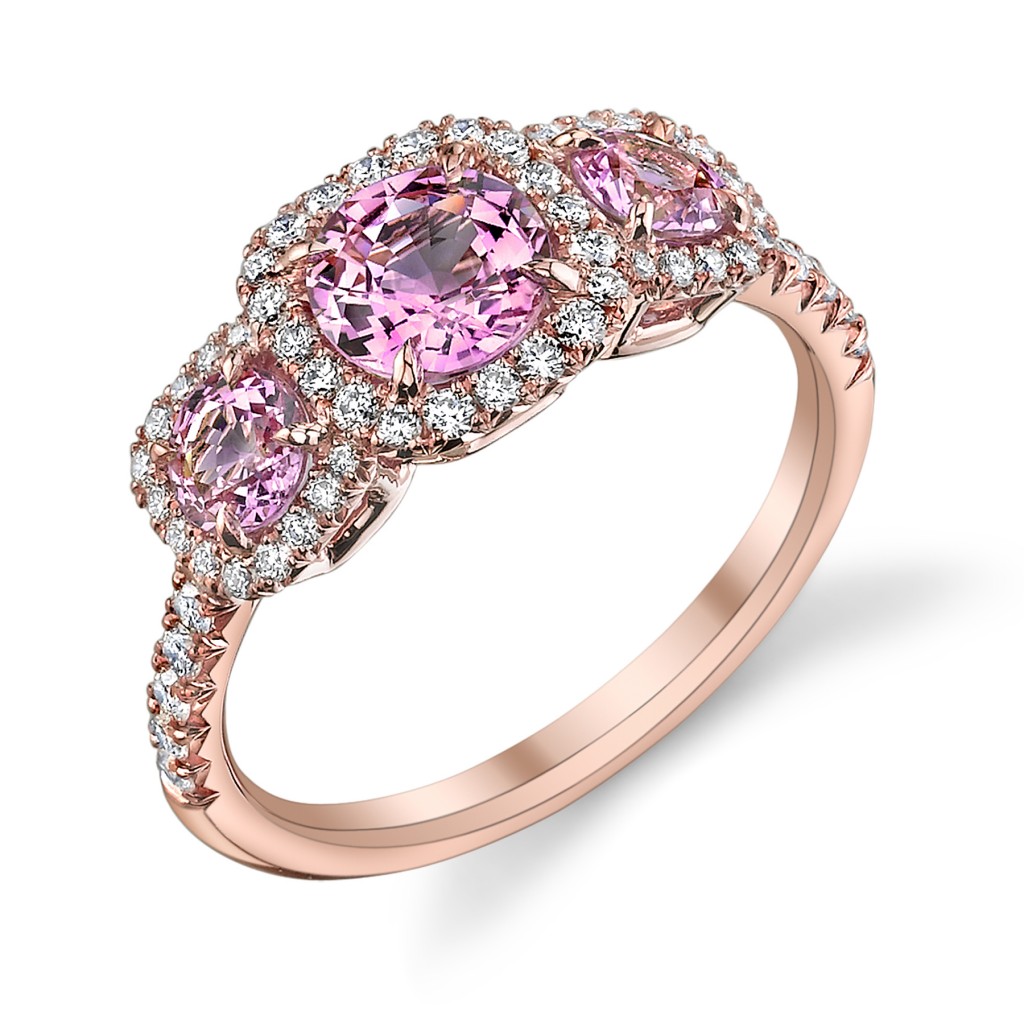 Categories

Archives

Recent Comments