Imagine that you have been asked to use an amazing 3.18 carat cushion alexandrite as the focus of an engagement ring and wedding band set for a young Russian couple living the "American Dream." What would you design? This is the unique and exciting task assigned to nine designers around the country in the 4th annual 2013 MJSA Online Design Challenge. Omi Gems is proud to be a sponsor, and to provide the "phenomenal" color change alexandrite as inspiration for the designers!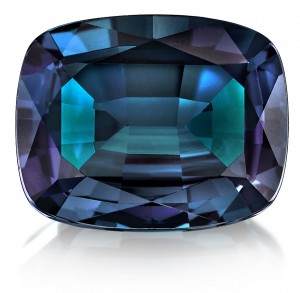 Designers begin with this beautiful image of the strong color-change alexandrite, and are given these size details: 3.18 carats, 10.38×8.31mm, 4.2mm depth. Every month from January through September, MJSA.org will feature the designs of one of the participating designers. In October, it will be up to you, the MJSA readers, to vote for your favorite!
Designers must consider several elements from the Russian Doll story in order to create their unique and personal design for the couple. Read the historic and romantic story of "Galina" and "Michael," and contemplate how you would handle the challenge.
The first designer to present their design online is Alexandra Hart from San Diego. Her meaningful work ushers us into this fun and creative contest!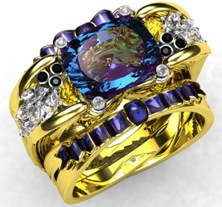 View past MJSA Online Design Challenges here:
2010 Design Challenge "Old Becomes New"
2011 Design Challenge "Suite Emotion"
2012 Design Challenge "Outback Memories"