Omi Privé's colorful designs caught the attention of editors from major trade, fashion and bridal magazines at the Jewelry Information Center's annual Editors Preview event in New York city. Each year the JIC hosts the event in conjunction with the New York jewelry shows along with co-sponsors such as Platinum Guild International and the American Gem Trade Association.
"Color is playing such a strong part in fashion" says AGTA's CEO, Douglas Hucker, that editors, including Engagement 101's Severine Ferrari, couldn't resist blogging and posting about Omi Privé's striking colored gemstones designs.
MJSA's Peggy Jo Donahue was "blinded by the brilliance" of our unheated 20.03 carat cushion cut pink sapphire and diamond ring with pink diamond and rose gold accents.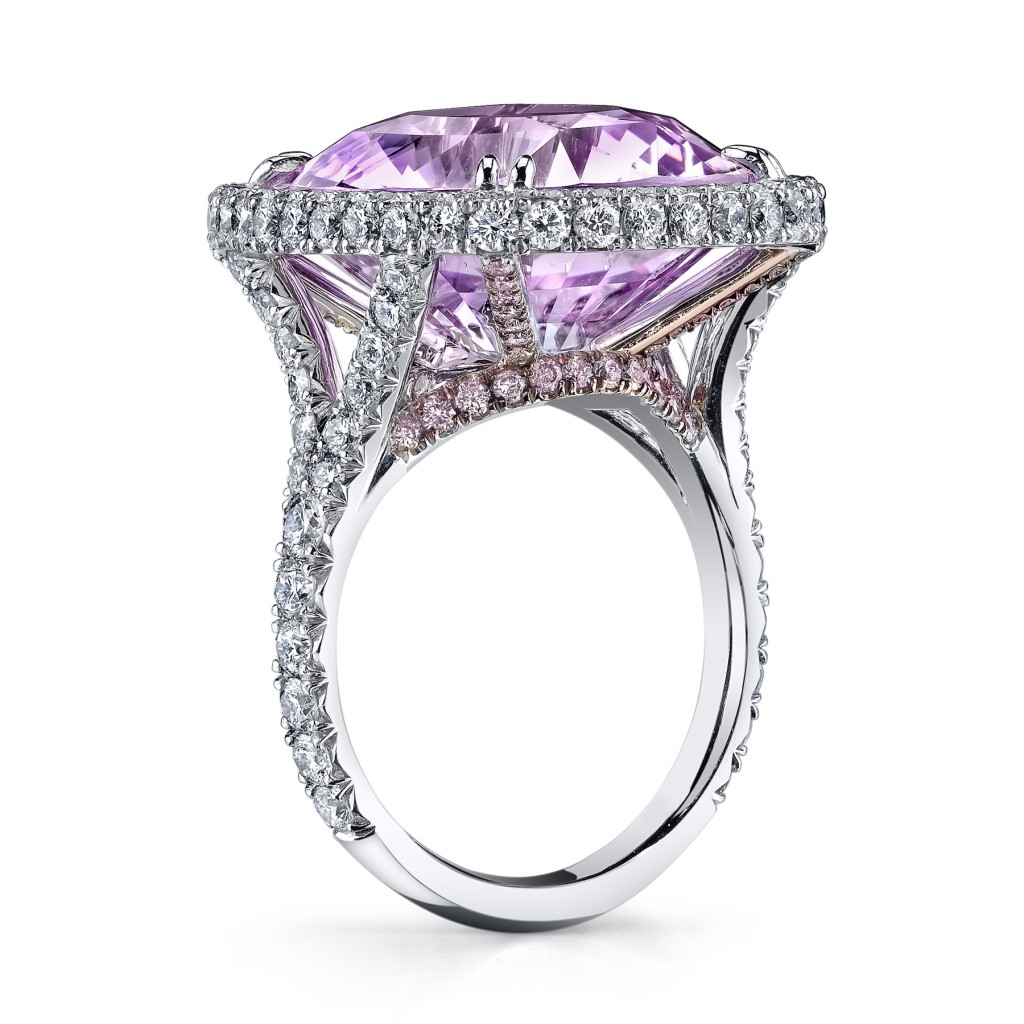 A great thanks to our friends at JIC, AGTA and PGI for throwing a fabulous event where editors always look forward to for seeing the most innovative and beautiful jewelry designs!